Why Ayurveda Resorts should choose EHR over EMR while implementing software and getting prepared for the future ?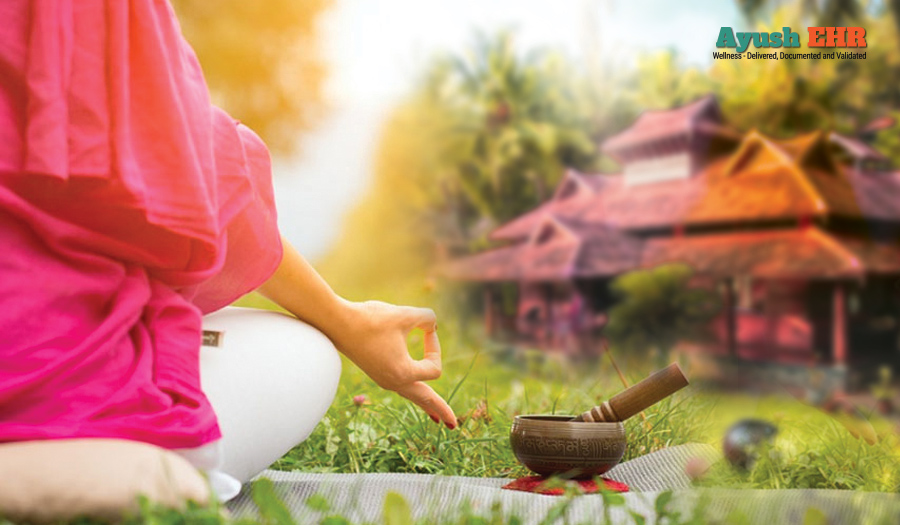 A lot has changed over the past couple of years in the healthcare Industry – improved cancer treatments, innovative imaging & diagnostics technologies and updated software and electronic health records. Due to being promoted increasingly by the government, transition from paper to digital software remained the talk of the town for long. But the debate around credibility of EHR vs EMR has continued to remain at the same point, with people often using these terms inter-changeably. Though there appears to be a minor difference of a 'single' letter between the two, there is a lot more to know about how they are totally different. To eliminate this confusion, in this blog, we will discuss why Ayurveda Resorts should choose EHR over compromising for EMR.
EMR (Electronic Medical Record) was the first attempt at using technology in healthcare and offered a solution for doctors to record and retrieve clinical data in a soft copy. EHR (Electronc Health Record) is the latest in healthcare IT and expands our spectrum of technology tools in and around healthcare. Over the past couple of years, mainstream healthcare institutions have been accelerating their adoption of EHR in place of traditional EMR.
But there is more to healthcare than just hospitals and clinics. Ayurveda resorts are healthcare institutions that work distinct from hospitals & clinics and here technology adoption is just beginning to make an impact. Let's take a look to see how is EHR different from EMR to help them make the right decisions to make their IT adoption future proof.
Electronic Medical Record(EMR)
EMR is the preliminary version of a digital interface that was created to manage, accumulate and share data or information about patients with the staff in a particular organisation. EMRs were often created as extension in top of traditional hospital ERP, HIS or HIMS and were never designed from a healthcare professionals' or patients' angle.
It is great for tracking data of various patients or due dates for checkups or appointments of the patient. EMR is just helpful for the medical practitioners to browse through the documents or prescriptions at ease. But generally speaking, EMR is just the digitized version of paper files and documents. In certain instances, where the records need to be shared with other medical staff, the data needs to be either printed or shared via email. This often nullifies the purpose of a software, thereby reducing it's overall adoption.
Moreover as the EMR always resides inside the healthcare organizations' IT system, the patient does not have any access t it and so do not benefit from their records being maintained electronically.
Electronic Health Record(EHR)
EHR is a concrete cloud software which not just focuses on gathering and managing data but also helps in sharing it with the patients and other medical & healthcare organisations. The authority of information is rested with the patient and he/she can easily access it for any future reference. So working on EHR provides you with multiple benefits like uniform secured data, obtaining improved and updated information, flexibility to share information locally or even sending it outstation. It also enables giving access to their clinical data to patients through patient portal and development of advanced tools for analytics and decision support.
Further EHR, being compliant to Indian Government standards, will ensures that organizations remain aligned to the stringent compliance requirements of healthcare and personal information management. With the government actively working to ensure Universal Health Coverage(UHC), through initiatives such as Ayushman Bharat, such compliance will become a prerequisite to considered a part of such initiatives.
Thus what makes EHR apt for Ayurveda Resorts is its multidimensional approach to care giving. Caregiving is a broad spectrum of activities that needs to be adopted by ayurveda Resorts as they believe in total health. A person can be called healthy only if he/she maintains a sound body, mind and spirit. EHR will be the best software solution that Ayurveda Resorts need to use to help them plan, co-ordinate, execute and monitor the broad spectrum of care activities t achieve maximum treatment effectiveness.