Rapidly accelerating focus on information driven Health Sector in India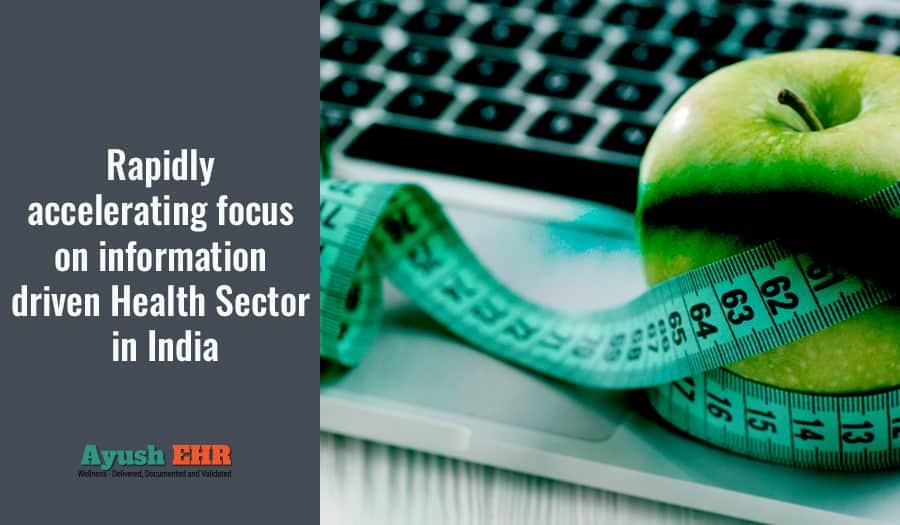 In an age where everything has gone digital, why are health records still stuck in its archaic ways? It could be because many institutions are stuck to their old ways of collecting data, and refusing to accept new ways. But adopting digital records will help many institutions and the government to strengthen evidence-based research, thus improving the lives and well-being of the citizens.
India taking centre stage
During the '4th Global Digital Health Partnership Summit', the Indian Union Health Minister JP Nadda said that the entire healthcare system in India and the world is undergoing a rapid transformation. This came after India took a stand at the 71st World Health Assembly in Geneva, reiterating their decision to make a stronger impact on digital health records. Union minister of Law & Justice and Electronics and Information Technology – Ravi Shankar Prasad, spoke about the use of technology innovations in transforming healthcare and highlighted the various initiatives of the government. He said, "India is committed to reaching the last man in the line through digital health interventions and digital inclusion. Digital governance is good governance and bridging a digital divide must be achieved through technology that is low cost."
Safer Policies
This resolution urged member states to assess their use of digital technologies for health, including in health information systems, in order to identify areas of improvement. Promoting equitable, affordable, and universal access to healthcare for all means, to prioritize the development, evaluation, and implementation of digital technologies.
With the introduction of 'Modicare', the government is showing no signs of slowing down to get all the citizens health records digitized, this will streamline everything from insurance, payments, past records, making treatment and accessibility of health records quicker and more reliable. Reports also show that the government has taken this up to another level by approving collection of metadata and improving the overall data collection, thus enabling information between companies and departments inter-operable ensuring privacy, security and confidentiality of data.
Higher Responsibility
Although digital transformation has revolutionized every industry, specifically in healthcare, technology is helping us live longer and lead safer, healthier, more productive lives. While this may lead to better healthcare, it also could stand in the way of cooperation and knowledge sharing among healthcare providers and institutions. It may also lead to abrupt development of technology-based solutions without careful evaluation of the benefits and risks.
Contributions of AyushEHR
Having years of expertise in designing complex EHR systems, AyushEHR is bringing high-tech to traditional institutions like Ayurveda resorts, where they have depended on writing pads and given prescriptions without any evidential validation for centuries. We are trying to change this small community of closely knit practitioners, make informed decisions based on real-world evidence, not supposition or hypothesis.
With integrated privacy settings, security, coded data with SNOMED CT service that are aligned with the Indian government EHR standards, we want these age-old centres of knowledge to use our software to better the lives of their present and future patients. We are doing everything to uphold the ayurveda community's tradition and also helping them contribute to the ever-growing public knowledge of what works and what doesn't work in healthcare.
Reference:
http://www.uniindia.com/news/india/digital-health-interventions-are-accelerating-transformation-of-health-sector-in-india-nadda/1511388.html